In today's workplace, change is the new normal. As business models and enterprise goals change, the technology really needs to be as mobile as the increasingly mobile worker. So, it is little surprise that many are finding that 2-in-1 PCs offer the right tool at the right time. Check out how small businesses like yours are using new mobile devices to move their business forward
Or maybe you're still not totally clear on what a 2-in-1 even is? Technology innovation does move at a breakneck pace these days. But the truth is new Intel Core vPro processor-based 2 in 1s with Windows 10 Pro can increase your productivity by up to 50 percent.1 And that's just the beginning of the benefits. Watch as Intel platform strategist Hector Llorens walks you through what 2 in 1s can do.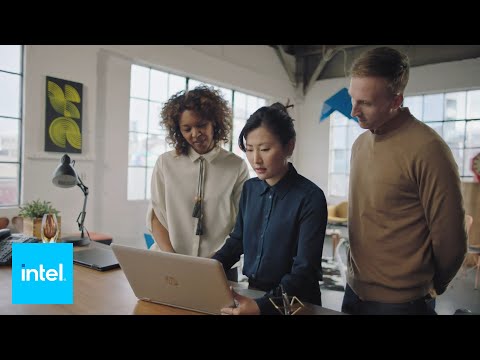 As measured by SYSmark 2014 overall score on Intel Core I7-7300U processor vs. Intel Core I7-2460M processor.

Intel Core I7-7300U processor: PL1=16W TDP, 2C4T, turbo up to 3.6 GHz,
Memory: 2x4 GB DDR4-2133,
Storage: Intel SSD 636 series,
Display resolution: 1920 x 1080,
Graphics: Intel HD Graphics 620,
OS: Windows 10.

Intel Core I6-2450M processor: (2.6 GHz base, up to 3.1 GHz, 2C4T, 35W TDP) measured on Lenovo T4205,
RAM: 4 GB DDR3,
Storage: 500 GB HDD,
Display: 14″ 1600 x 900 resolution,
Battery: 43 WHr,
OS: Windows 7.

SYSmark 2014 is a benchmark from the BAPCo consortium that measures the performance of Windows platforms. SYSmark tests three usage scenarios: office productivity, media creation and data/financial analysis. SYSmark contains real application from independent software vendors such as Microsoft and Adobe. Reported metrics: SYSmark 2014 rating and a rating for each scenario result (higher is better for all). Scaling efficiencies: CPU dominant, sensitive to frequency, core count and memory. QSV enabled.